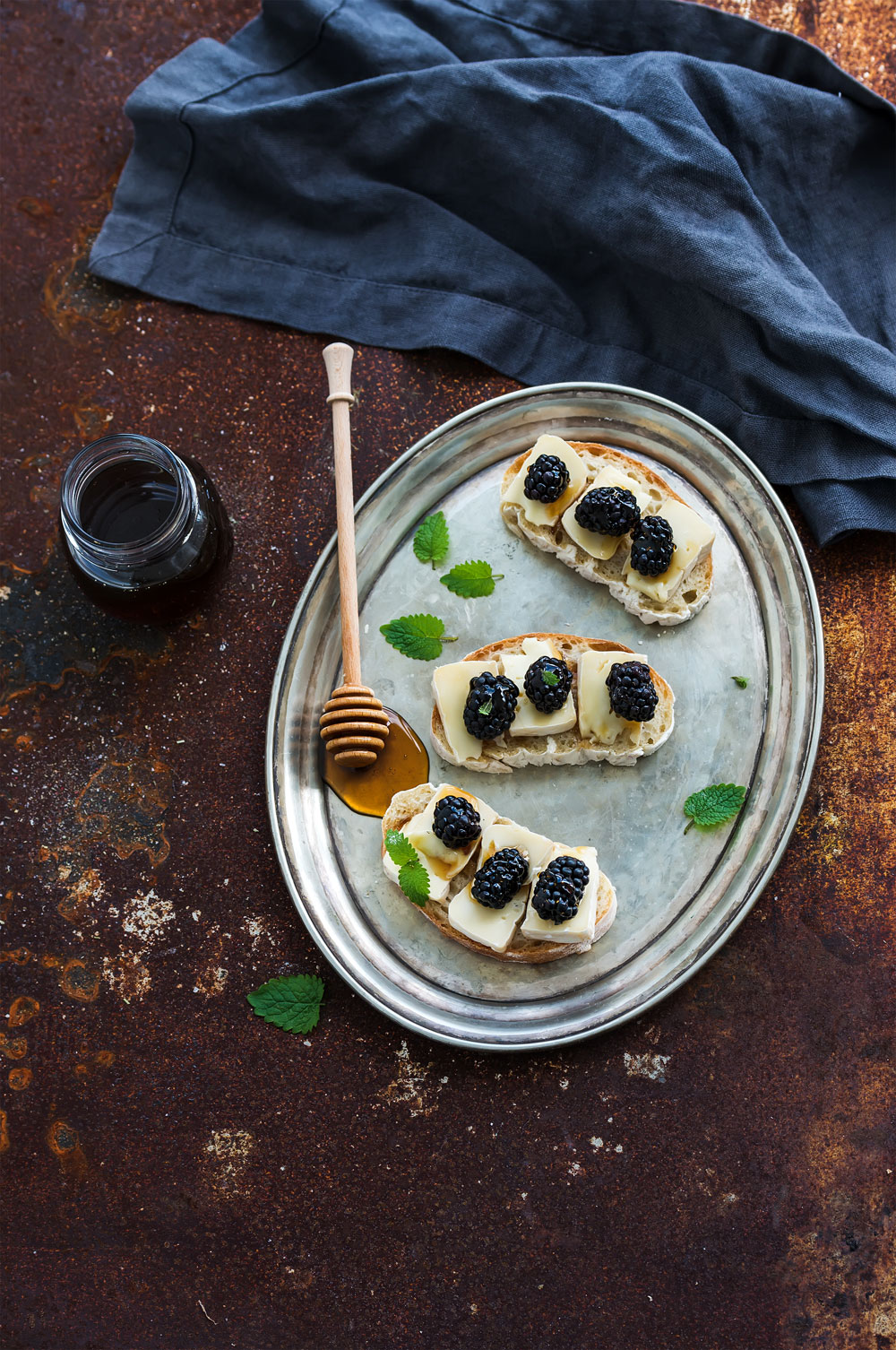 BRIE WITH WINE-SOAKED BLACKBERRIES
Few things in life bring us more joy than wine and cheese. The only thing we can think of enjoying more is wine, cheese, and perfectly ripe fresh fruit. This recipe is easy to prep for backyard barbecues, casual nights in with the girls, or any other occasion you can think of!
Ingredients:
1 baguette, sliced
1 round of brie, with rind
6 ounces of fresh blackberries
2 teaspoon of sugar
1 cup of Cavit Pinot Noir
Directions:
1. Place cup of wine in a glass bowl or other air tight container.
2. Dissolve the sugar in the wine. Mix gently to ensure all sugar is dissolved.
3. Add blackberries to the wine mixture and allow to sit for at least 30 minutes (the longer they sit, the better they taste!)
4. While blackberries soak, preheat the oven to 350 degrees.
5. Cut off top rind of brie, place on a lined baking sheet, and bake for 10-12 minutes.
6. Carefully spoon blackberries on top of the baked brie and drizzle leftover wine mixture.
7. Add brie and blackberries to baguette slices and enjoy!
( Recipe adapted from: Lemon Tree Dwelling)